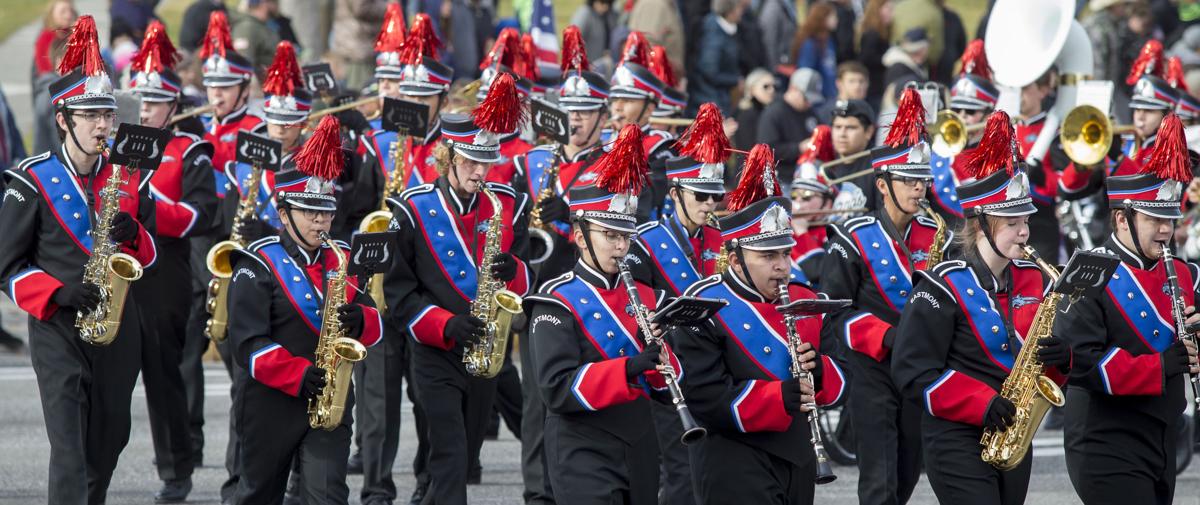 WENATCHEE — Canceled in 2020 due to COVID-19 restrictions, Wenatchee's Veterans Day Parade is returning to its usual time and place.
The Nov. 11 parade will feature the Wenatchee High School band, Eastmont High School band and a combined band made up of Wenatchee's Pioneer, Orchard and Foothills middle schools students.
The parade will begin at 10:45 a.m. from Wells Fargo on North Chelan Avenue and stops at 11 a.m. at Memorial Park for the presentation of colors. Next, the parade will head east on Orondo Avenue and then north on Mission Street before ending at Wells Fargo.
Parade motorcyclists — veteran status not required — are to meet on or before 10:30 a.m. at the corner of Mission Street and Whitman Way.
Businesses or individuals interested in participating in the parade are asked to contact organizer Doug Gardner at (509) 630-5940.