Max Verstappen has said he would quit Formula 1 if his race engineer Gianpiero Lambiase decided to leave the sport.
Verstappen has partnered with 'GP' throughout his time with Red Bull so far, Lambiase being a constant presence on the other end of the team radio during races.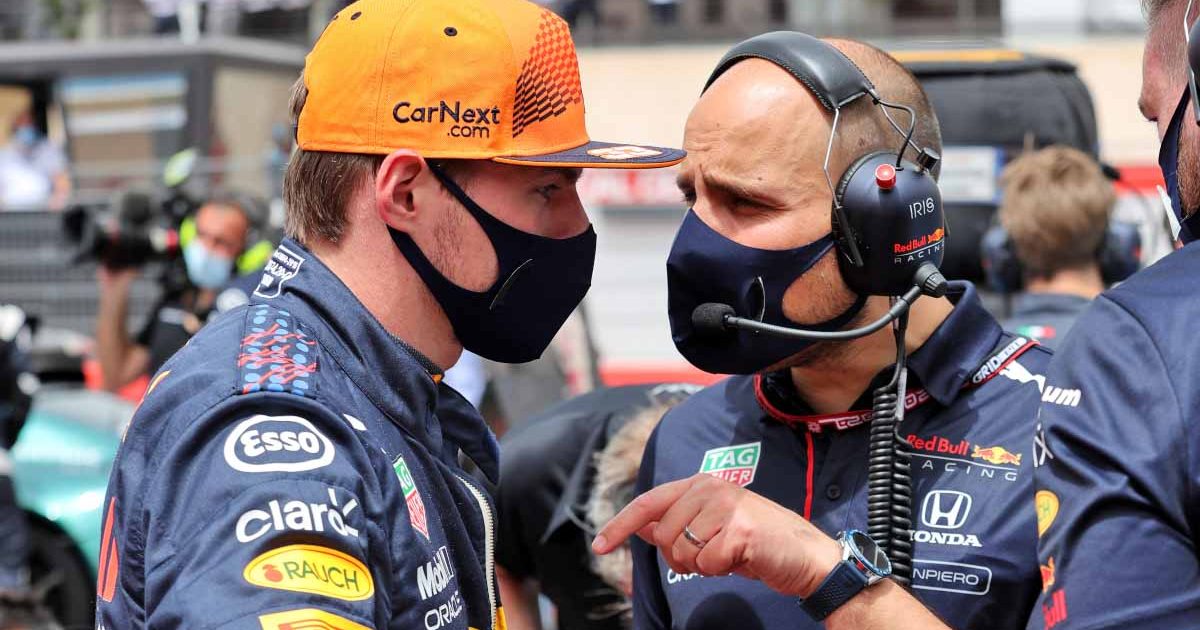 The Dutchman said the balance they give each other by having frank conversations during race weekends gets the best out of both of them, rather than holding back any qualms they may have.
The new World Champion lauded his influence earlier in the season, and went one step further recently to say that, quite simply: No Lambiase, no Verstappen.
"I have said to him I only work with him. As soon as he stops, I stop too," the Red Bull driver told Ziggo Sport.
"Of course, we can be pretty strict with each other sometimes, but I want that too. He has to tell me when I'm being a jerk and I have to tell him. I always told him that.
"He can tell me that on the radio as well, but it's been going really well lately. The last few years I tried to be the engineer and he tried to be the driver."
ADVERTISEMENT
The World Champion expanded separately on how the two interact with each other during race weekends, and admitted sometimes things can get "emotional" in the heat of the moment.
But despite that, he praised how Lambiase is able to keep his cool under pressure and respond appropriately during race conditions – and their openness with each other continues to push them forward.
"I have a lot of respect of sometimes how calm he stays," Verstappen said to GP Racing magazine in October.
"When you are in the car your heart rate goes up, you are under pressure.
"Sometimes you have your moments where you speak up or raise your voice, but then if you also have from the other side someone raising their voice you can end up in a massive argument on the radio while driving, which I don't think is good.
"We always talk about things. Also, when we have disagreements or whatever, we very easily get over it again because at the end of the day, we have the same goal – we both want to win every single weekend, we want to try and have the best possible result.
"Yeah, sometimes, of course that can get a bit emotional, but I think that is a part of racing." Verstappen quit F1