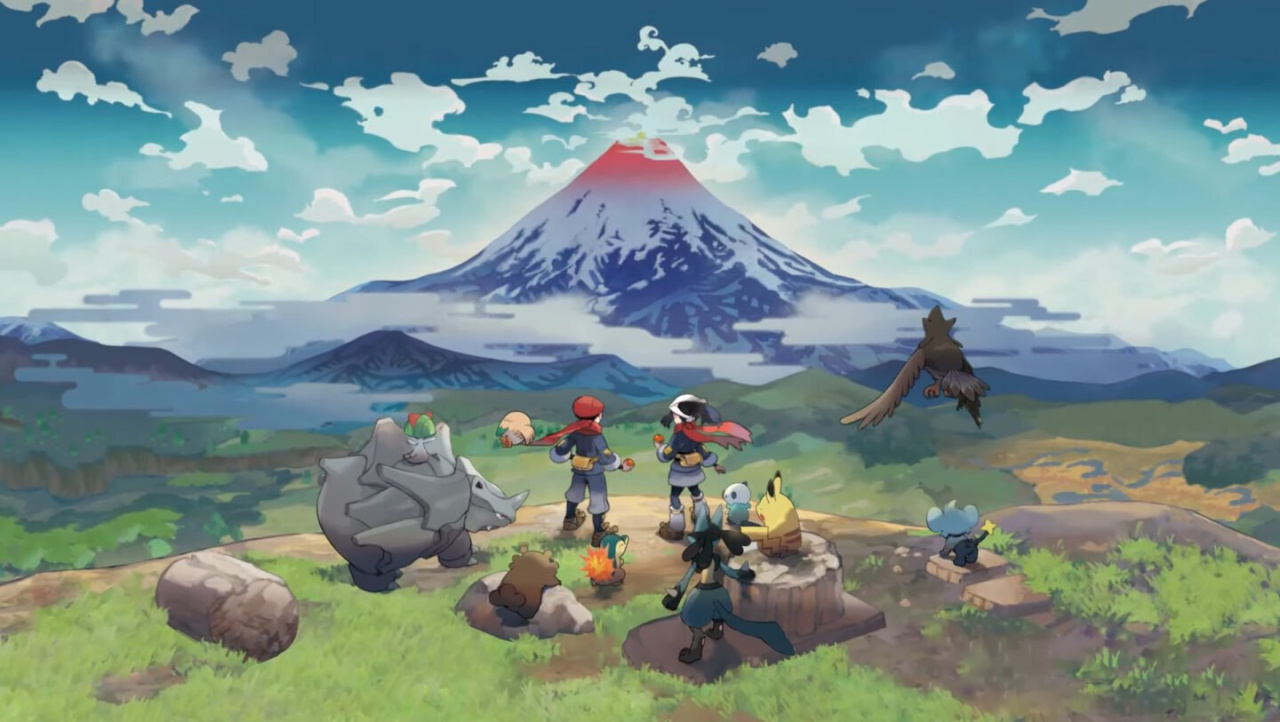 Soapbox articles give our team a chance to share some personal perspectives; today it's the turn of Tom Whitehead to make a confession.
We all have our hidden shames and gaming gaps, and it's time to share one of mine. Despite writing words about Nintendo for nearly 8 years I've always dodged around one of the biggest franchises on its systems – arguably the biggest. I've never played a Pokémon game.
Now, that's not fully right, as I've briefly played a couple of the free-to-play spin-offs, mainly the little puzzle games in the 3DS era. I wouldn't say they enhanced my knowledge of the series, as such. I'm not completely clueless about Pokémon, in fact I've written a number of news articles on the subject when necessary. On each occasion I've heavily relied on other's knowledge and doing a bit of research, or simply sharing a trailer and saying "ooh look, there's Pokémons in it". When others in the team are around I normally let them do a far better job with coverage of the franchise.
When it comes to gigamaxing and doodlyballs and EX levels or whatever, I just glaze over and decide it's too much to 'get into'.
I've been tempted to dive in a few times, but it's felt like with each release the stakes have been ramping up, with each generation adding more Pokémon and gameplay ideas. When it comes to gigamaxing and doodlyballs and EX levels or whatever, I just glaze over and decide it's too much to 'get into'. Technically I should have jumped in with the Let's Go games as a newbie, but with those I was put off by the motion gimmicks and, ironically, they looked a bit too simple.
From the outside looking in Pokémon can seem almost impenetrable, which is also a source of shared angst between the developers and fans. Fans often seem to want more, or sometimes less of the new things, and developers are trying to cater to a huge and passionate fanbase while also striving to lure in newcomers.
Which brings us to Pokémon Legends: Arceus, which I am planning to buy. I have a Nintendo Switch Online game voucher set aside and everything, I'm making the leap. Nevertheless, and despite the game being so close, I'm still rather unsure of what it is I'm getting into; The Pokémon Company and Nintendo have had a slightly muddled and slow build-up, probably not helped by the fact they were pushing Brilliant Diamond and Shining Pearl only a couple of months ago.

Despite those reservations, though, it feels like a good jumping in point for a 30-something who before now has been too lazy to 'commit' to the series. It's the ultimate prequel, for one thing, going back to times before all of the stuff of the main games. I like the look of the world as well, as it seems like a charming way to introduce myself to the pocket monsters that are so iconic to tens of millions of fans.
Click here to see more:
In terms of concerns, beyond the 'what is the gameplay loop' confusion I'm a little unsure about the combat. It seems to have battles, which I'm interested to try, but also action-style fighting where you mainly throw Pokéball-things and dodge around. The latest overview trailer (only in Japanese at the time of writing) shows the character fighting a boss(?) monster by mainly throwing little brown bags at it. That looks a little rough, to me, but still passable.
Overall I'm leaning towards being excited for the game. I want to enjoy the series, and perhaps use Arceus as a starting point before going back to some of the main series games. The IP is such a cultural phenomenon that I don't want to continue missing out.
I just hope Pokémon Legends: Arceus has the magic to make me a Pokémon fan – only time will tell.
>> Visit store: Reverlavie Store
>> Soapbox: After 25 Years, Pokémon Legends: Arceus Will Be My First Pokémon Game