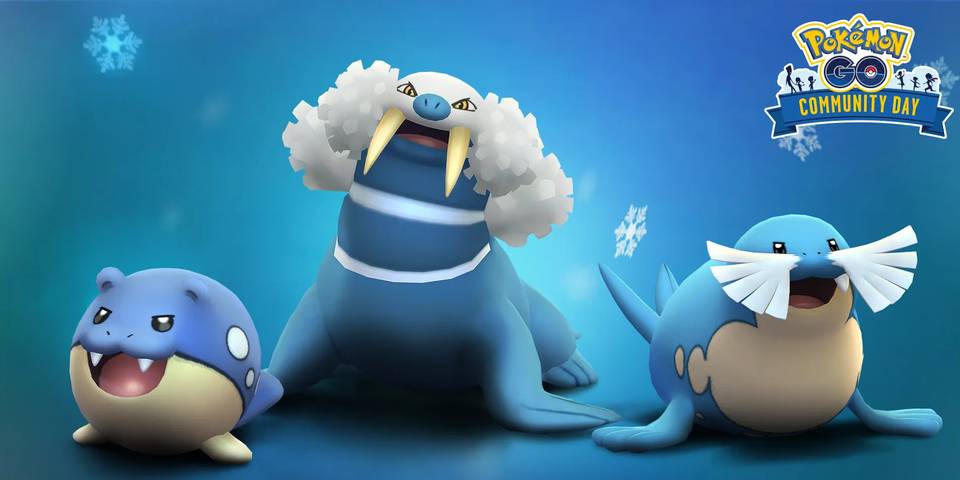 Pokemon GO's first Community Day of 2022 has arrived, and it puts its focus on Spheal, an Ice/Water-type Pokemon introduced in Generation III. As is typical of Community Days, this one features an exclusive Special Research story, which is called "The Spheal Deal." For those players that would like to learn more about the Spheal Special Research in Pokemon GO, this guide contains a complete list of its tasks and their associated rewards.
Before detailing those tasks and rewards, it is important to mention that an Event Ticket is required in order to unlock the Spheal Deal Special Research story. That ticket can be purchased from Pokemon GO's in-game shop for $0.99 USD, and the following list should help fans determine if the Special Research's rewards justify the expense.
Pokemon GO: The Spheal Deal Special Research Tasks and Rewards
Step 1
Power up Pokemon 10 times (15 Poke Ball)
Catch 15 Spheal (Spheal Encounter)
Make 5 Nice Throws (20 Spheal Candy)
Step 1 Completion Rewards: 2,000 Stardust, Spheal Encounter, 1 Lucky Egg
Step 2
Catch 15 Spheal (30 Spheal Candy)
Transfer 10 Pokemon (Sealeo Encounter)
Evolve 3 Spheal (10 Pinap Berry)
Step 2 Completion Rewards: 1,500 XP, Spheal Encounter, 1 Incense
Step 3
Make 3 Great Curveball Throws (50 Spheal Candy)
Evolve 1 Sealeo (1 Star Piece)
Transfer 10 Pokemon (15 Great Ball)
Step 3 Completion Rewards: 2,500 XP, 1 Rocket Radar, 15 Ultra Ball
Step 4
Claim Reward (2 Silver Pinap Berry)
Claim Reward (Spheal Encounter)
Claim Reward (3,500 XP)

Step 4 Completion Rewards: 3,000 Stardust, Walrein Encounter, 2 Rare Candy
Unsurprisingly, several of the tasks featured in this Special Research story instruct players to interact with Spheals in some fashion. Fortunately, it has an increased spawn rate for the duration of Pokemon GO's Spheal Community Day, which should make it very easy to catch the Pokemon in abundance. Additionally, players will earn Spheal encounters as they work through the Special Research tasks, and from completing the event's Field Research, making matters even easier.
Click here to see more:
With respect to the Spheal Deal Special Research rewards, they are standard-fare for Community Days and should not catch PoGO fans that have participated in these types of events previously off guard. That said, it is worth noting that Sealeos that are evolved into Walreins (and Walreins that are caught) during the event have Icicle Spear as a Charged Attack and Powder Snow as a Fast Attack. Completing all the Special Research tasks is a very simple way to earn a Walrein with these Exclusive Moves, and players should thus work on finishing them before the event comes to a close.
Pokemon GO is available now on mobile devices.
>> Visit store: Reverlavie Store
>> Pokemon GO: The Spheal Deal Special Research Tasks and Rewards