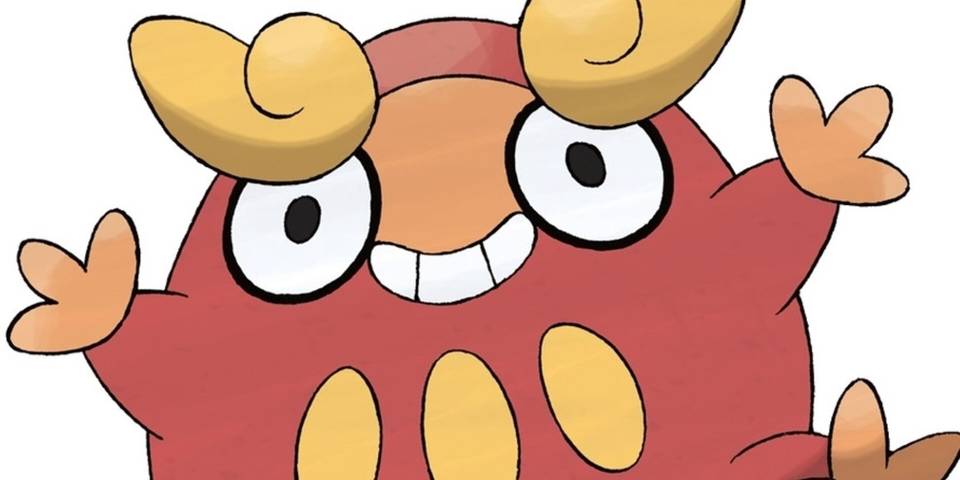 The Pokemon franchise began way back in 1996 with the release of Pokemon Red and Blue. Since then, numerous games have been released, introducing hundreds of species of Pokemon into the series. While some of these species are more recognizable than others, such as the iconic Pikachu and Charizard, the wilds of the games are full of unique Pokemon to discover. One of these other species was the Darumaka.
First seen in Gen 5, Darumaka is a round Pokemon of short stature. One intriguing feature of the species is that it comes in 2 distinct variants. The Unovan Darumaka is a Fire-type Pokemon, while the Galarian is an Ice-type. As the names suggest, the Fire-type features a red coloration with three yellowish spots on its stomach. Conversely, the Galarian variant has a white color with a pair of diamond-shaped marks on its midsection. Recently, a fan of the series made edible artwork based on the Pokemon.
In a post on Reddit, a user known as miscellaneousmao shared a video of a unique creation based on Pokemon. According to the Reddit user, they decided to make hot chocolate bombs in the likeness of a Darumaka. One highlight of the design was that the edible treat started out looking like a Galarian Darumaka. However, it slowly transformed into a Unovan Darumaka after being dropped in the warm beverage.

In addition to showing off the Pokemon in a video, they provided some details about creating the chocolate bombs. According to the Reddit user, they wanted to make delicious treats to help usher in the new year. As far as the contents of the treats were concerned, they used white chocolate and candy melts. Furthermore, they made a homemade hot chocolate mix and included "surprise marshmallows inside." However, this was not the only edible creation based on the Pokemon series they had created. A few other desserts they previously made included Shinx chocolates, an Eevee pumpkin pie, and caramel Applins.
Click here to see more:
These Darumaka chocolate bombs created by miscellaneousmao caught the attention of numerous members of the Pokemon community on Reddit. Many were impressed with the adorable design, as it gathered an astonishing 35.9K upvotes in only a few hours. In addition, numerous fans were amazed by the Reddit user's other edible treats. "Welp I just lost an hour of my life scrolling through all of your creations because of this post, you're incredible!" one person said.
This is just one of the many impressive creations made by Pokemon fans. Recently, another gamer decided to design a new piece of concept art for Mecha Lugia, transforming the Legendary Pokemon into a robot. It will be interesting to see what other creations talented fans, such as miscellaneousmao, design in the coming days.
>> Visit store: Reverlavie Store