Who is the most influential person in your life?
For more than half of the high school football players surveyed during the Tulsa World's fall sports photo day, Aug. 19 at LaFortune Stadium, the answer was Dad (35), Mom (11) or both (8).
Rejoice Christian's Dalton Close wrote that his father "just made me who I am." Verdigris' Dalton Person said his dad "motivates me to be better."
Haskell's Marcus Clark said his father "is always helping people and everyone can trust him."
East Central's Ty'Rique Barnes said his mother "raised me by herself and never made excuses." Lincoln Christian's Levi Conners said his mother "works crazy hard for us."
Some cited the impact of other close family members. Edison's Benjamin Cassell said his grandfather "has fought through a lot of adversity."
Still others chose role models from the world of sports. Metro Christian's Dempsey Gillman said Conor McGregor, the Irish mixed martial artist and former UFC champion "does not back down from anything."
East Central's Mitchell Cunningham singled out Josh Jacobs, the former McLain running back who was homeless in middle school, played on a national championship team at the University of Alabama and is in his third NFL season with the Las Vegas Raiders.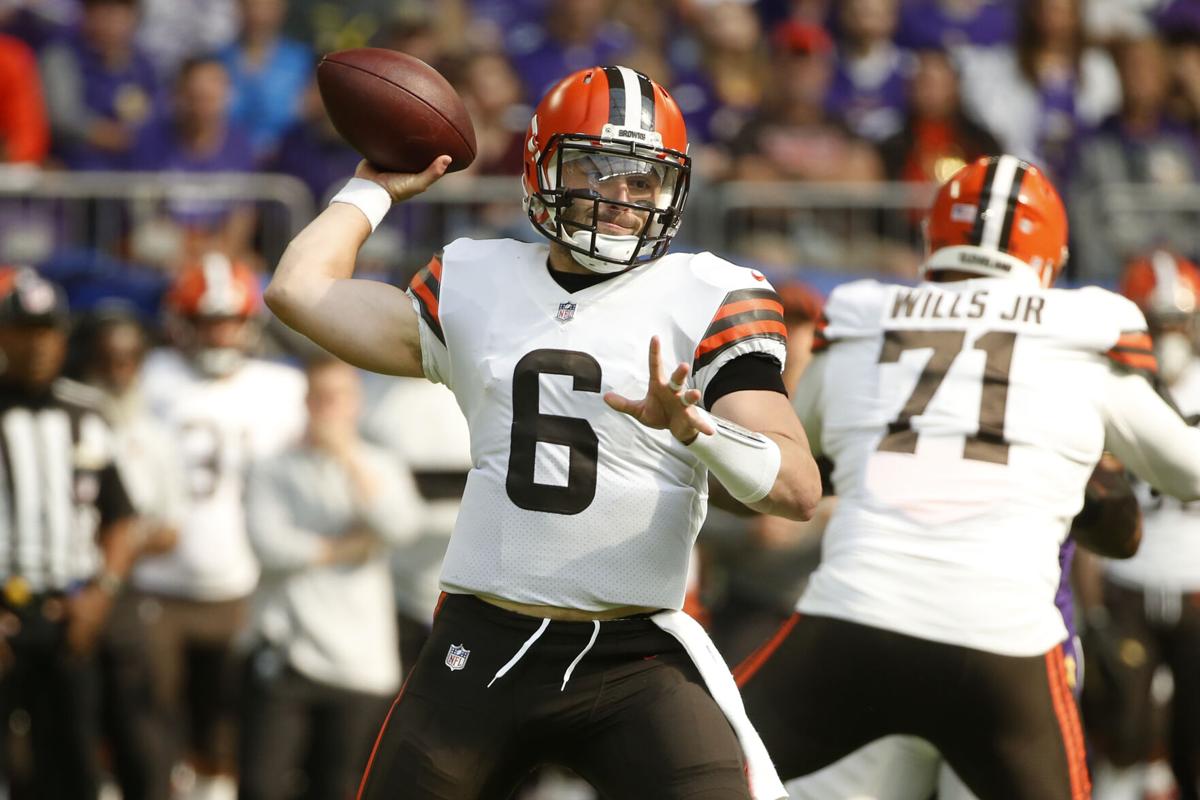 "(Jacobs) grew up with nothing and made something of himself," Cunningham wrote.
The more than 100 football players were also asked to name their favorite athlete, musical artist, television show and movie.
In the athlete category, a total of 51 were named with Baker Mayfield, Cleveland Browns quarterback and OU's 2017 Heisman Trophy winner, and Los Angeles Rams cornerback Jalen Ramsey receiving six votes each.
But Kyler Murray, OU's 2018 Heisman winner, did not appear on a single ballot. Perhaps it is because none in the survey group could have known in August that Murray would have the Arizona Cardinals at 6-0 as the NFL's only unbeaten team and be an early candidate for league MVP.
Others athletes (past and present) who were named twice or more included basketball's Steph Curry, Lebron James, Michael Jordan and Russell Westbrook and football's Saquon Barkley, Julio Jones, Justin Jones, Ray Lewis, Patrick Mahomes and Adrian Peterson.
Cascia Hall's Jayce Ward said Peterson, OU's former standout running back and a 14-year NFL veteran "has been my favorite player for my entire life."
Broken Arrow's Griffin Stieber leaned toward Kansas City Chiefs tight end Travis Kelce because he has played both tight end and quarterback (in high school and at the University of Cincinnati). The 6-foot-5 Stieber was a Tigers' tight end before transitioning to quarterback.
Four men — quarterbacks Tom Brady (Patriots/Bucs), John Elway (Broncos, retired) and Aaron Rodgers (Packers) and basketball's Jordan (Bulls) — were identified as GOATs (greatest of all time).
In the musical category, the athletes leaned toward rapper/singers such as Polo G (12 votes), YoungBoys Never Broke Again (eight) and J Cole (five).
In a diffuse movie category, 1998's "Saving Private Ryan" and 2009's "The Blind Side," were the leaders with three votes each.
Nickelodeon's cartoon series, "SpongeBob SquarePants," was the most popular TV show, receiving 10 votes. Others were reruns of NBC's "The Office," which aired from 2005 to 2013, and The CW's "All American" (eight votes each) and Netflix's "Last Chance U (seven votes).
"All American" is a dramatic series based on the life of former NFL player Spencer Paysinger, who grew up in South Los Angeles and was recruited to play at Beverly Hills High. The series' fourth season debuts Monday.
Last Chance U (2016-20) was a reality series focusing on junior college football programs in Mississippi and Kansas that served as stopovers for athletes struggling to attain structure in their lives who sought a path to the Division I level.