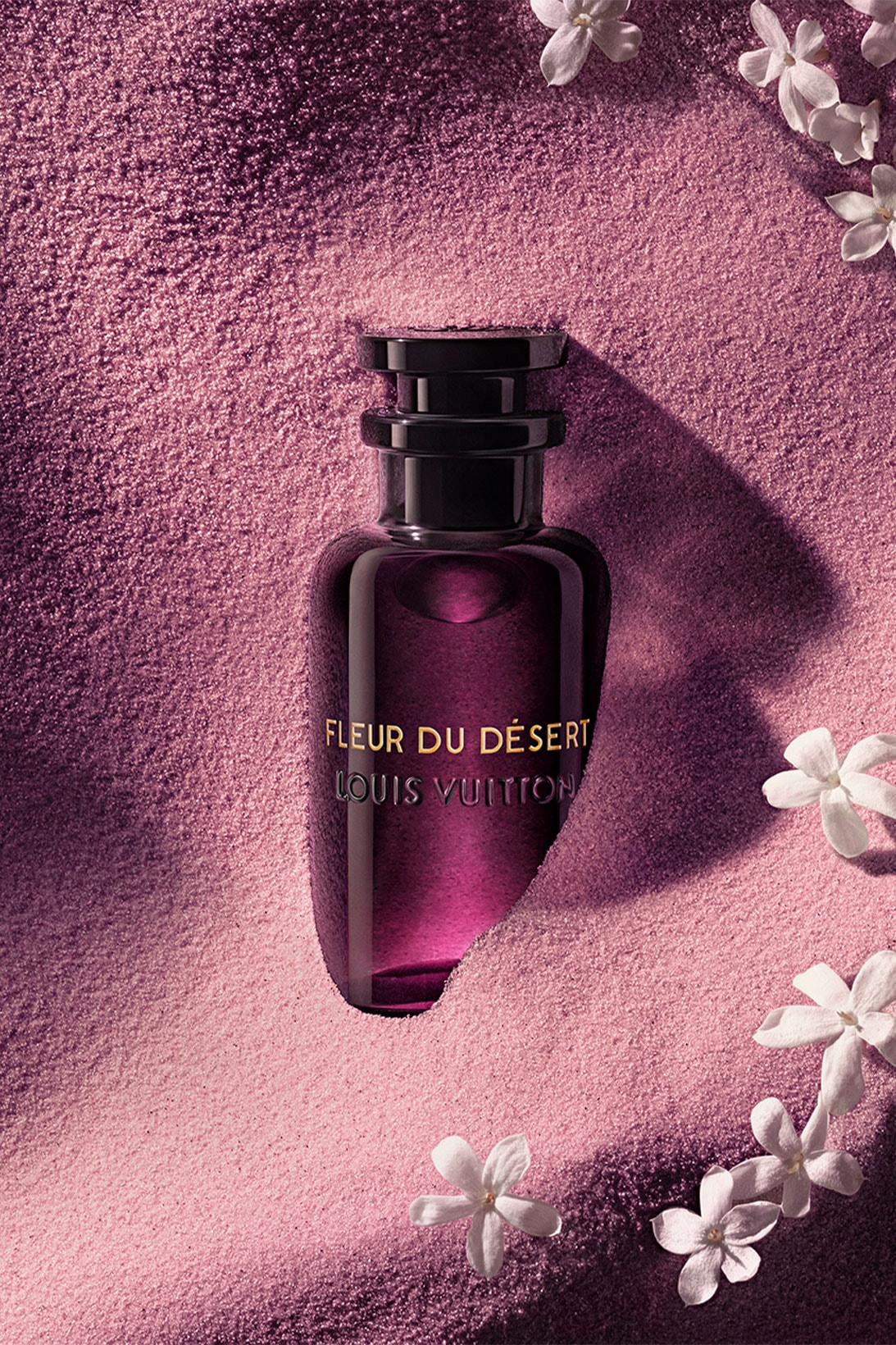 Louis Vuitton has unveiled its latest perfume scent, "Fleur du Désert," inspired by the Middle East.
Following up on the house's previous fragrances such as "Ombre Nomade" and "Les Sables Roses," perfumer Jacques Cavallier Belletrud incorporated three native Middle Eastern flowers into the new scent. Formulated with jasmine, orange blossom and rose, the eau de parfum takes wearers on an olfactory journey to the desert. "My idea was simply to stage these natural wonders in their original setting," Belletrud speaks of his latest creation. "I didn't want a Middle Eastern accord in the Western sense of the term, but rather one that truly speaks of the culture and beauty that are unique to that region."
>>> Read More: Louis Vuitton Post
Louis Vuitton Bathroom Set "Fleur de Désert" perfume, priced at €320 EUR (approximately $326 USD) for a 100ml bottle and €495 EUR (approximately $504 USD) for 200ml, is now available in stores.
>>> Check out more in our store: Rever Lavie