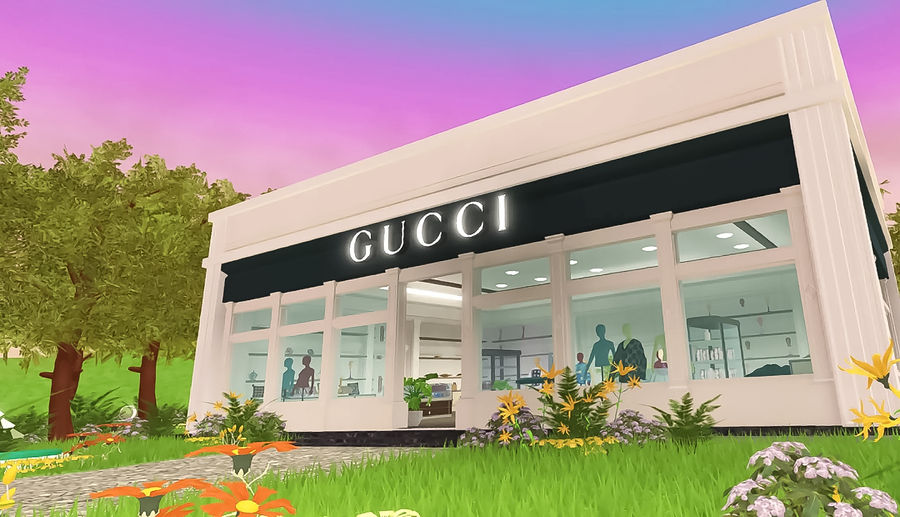 Gucci has appointed Robert Triefus as the new CEO of its 'Vault,' the label's creative arm which essentially serves as the portal to its 'Metaverse Ventures' ambition.
In doing so, Triefus, who will also be continuing his current role as Senior Executive Vice President for corporate and brand strategy, will be joined by Gucci's new business gaming and collectibles director Micael Barilaro, who's been appointed as Vice President of Metaverse Ventures.
The pair, who will be responsible for spearheading Gucci's expansion into the Web3-centric product lines and experiences, won't be starting ground zero however, as the luxury label has already made pioneering moves in the Web3 fashionista scene.
>>> READ MORE: GUCCI PET COLLECTION INCLUDES $7,500 DOG BED, $460 POOP BAG HOLDER
>>> Check More Here: Gucci Hoodie
This is mainly by way of its 'The Next 100 Years of Gucci' NFT collection which resides in its 'Vault Art Space'. The collection is comprised of artworks from a talented cohort of digital artists who were selected from SuperRare's coveted roster of partnered creators (such as non-binary artist Sam J).
Although each artwork is connected through paying homage to a particular Gucci-related theme (whether it be a logo, infamous design/color way, or physical garment) the collection adheres to the brand's new-found focus on digital exploration through welcoming a distinct array of diverse and high-end CryptoArt creations.
Furthering Gucci's Metaverse Ventures' foray into NFTs is its 'SUPERGUCCI' digital collectibles project with digital character brand SUPERPLASTIC, which consists of 250 distinct, Gucci-themed animated artworks that are each the brainchild of the brand's all-encompassing Creative Director, Alessandro Michele.
In adhering to the community ethos of Web3, and to allow holders unite their animated Janky character NFT with its partner in crime, SUPERGUCCI NFT holders were recently airdropped an NFT of its best friend, Guggimon.Gucci's Metaverse Venture's final NFT endeavor comes by way the 'Gucci Trail' collection, which, in staying on-brand with its luxury stature, was curated in partnership with Blue Chip-oriented NFT project 10KTF (directed by world-renowned digital artisan Wagmi-san).
The collection's 5000 characters are inspired by illustrious figures from the PFP NFT scene, whether that be an Ape, Cat, Wizard, Toad, WoW etc, with each also being intertwined into a story involving Alessandro Michele making a fictional voyage from his native Rome to 'New Tokyo,' a floating city which exists in a parallel universe.
With regards to the project's explicit exploration into the metaverse, Gucci Vault is now building out a space in The Sandbox, as well as a 'Gucci Town' on open-world platform Roblox (which for now, doesn't actually feature any blockchain elements).
By way of its new appointments, as well as its community-driven CryptoArt, fun digital collectibles, storytelling NFTs, and metaverse inaugurations, it's apparent that the Italian label's full-throttle attempt to infuse luxury fashion IP into the world of blockchain products is being done rather meticulously, as each is embedded with a particular value or utility that web3-evangelists have put on a pedestal since day one.
In turn, such endeavors are not only inspiring other high-end brands (such as Vivienne Westwood and Prada) to follow suit, but they're also building out the fashion-come-web3 space in general, which further means more opportunities are being cultivated for digital-oriented fashionistas.
Gucci special stripe for men women luxury brand all over print hoodie
Gucci stitch for men women luxury brand all over print hoodie disney
Gucci stitch for men women luxury brand clothing clothes disney gifts
Gucci stripe basic logo for men women luxury brand all over print hoodie
Gucci stripe black logo for men women luxury brand all over print hoodie
>>> Check Out Here: Boomidiadeal