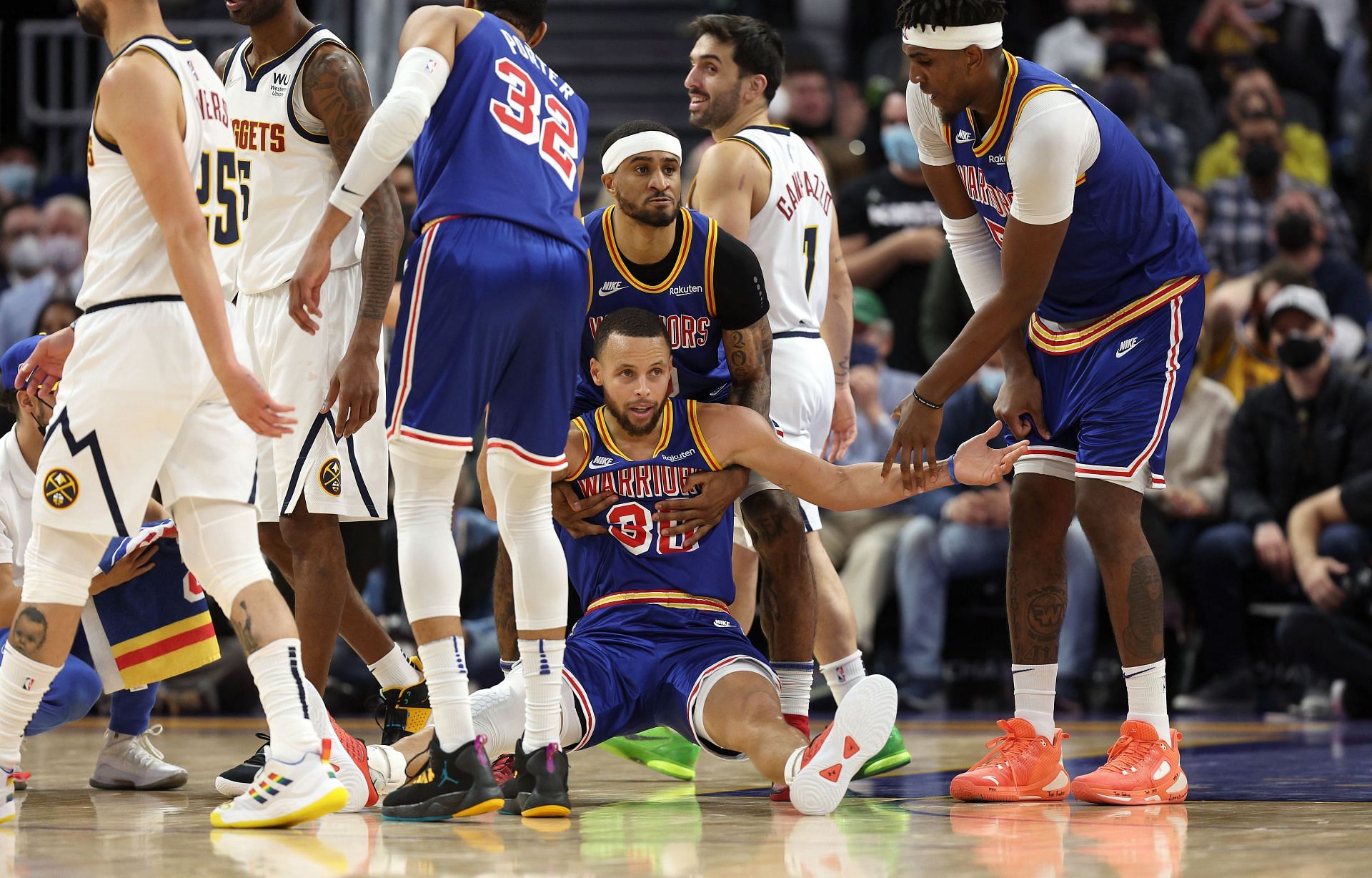 The Golden State Warriors have not been your regular league-leading defense, they are bordering on being an all-time great defense and will only get stronger when Klay Thompson makes his debut.
This current Golden State Warriors team has been special defensively and are bordering on being an all-time great defensive unit.
Currently, Golden State posts a Defensive Rating of 101.6, a radically better rating than last year's leader at 106.8 and the best of any team since the San Antonio Spurs recorded a legendary 98.2 rating in 2015-16.
The Dubs rating does not hold up to many of the team's who played earlier in the 2010s and 2000s due to the change of pace. 12 NBA teams are playing at a pace above 99 possessions per 48 minutes compared to just five in 2015-16. In 2005, zero teams played above 96 possessions per 48 minutes.
Clearly, the game has changed.
The modern NBA requires versatility more than ever. Players are expected to switch through nearly everything and accept a responsibility farther than simply checking their own man. You have to adapt on the fly and recognize the wide-array of talents that each team has.
No one has done this better in recent years than the Warriors.
We are all aware of Draymond Green's brilliance but he only grows stronger with age. He has put in his 10,000 hours as a defender and is now effortlessly dismantling opposing offense by placing himself in perfect position and hammering his teammates to do the same.
Green is equipped with some pretty capable teammates this season, as well.
Andrew Wiggins is among the league's best wing defenders and according to BBall Index, Jordan Poole is not too far off from being included in that list.
With other talented wings like Andre Iguodala, Juan Toscano-Anderson, Otto Porter Jr. and a blossoming Jonathan Kuminga — it is easy to see why the Warriors have been so effective at answering to anything an offense throws at them.
However, it does not stop there. The Dubs have a strong backcourt, as well.
Gary Payton II has been highly impactful on the perimeter by constantly pestering opposing ball handlers. Furthermore, Stephen Curry is having the best defensive season of his career. Adding Klay Thompson to this mix almost seems unfair.
Once James Wiseman returns, the Dubs have a chance at being elite at every aspect of defense. His potential to be a game-changing rim protector would take this already great Warriors' defense into all-time status.
>> Golden State Warriors' defense is bordering all-time great
>> Visit store: Reverlavie Store